Not only brothers, but also petrol brothers of the purest water!
Werner Schmidt
When I was 19, after saving up for months and a little financial aid from grandma, the time had come for a new ride. I would paint the town, or rather, the mountains around town red and set the local hunters' teeth on edge on a Montesa Cota 348.
Not much later, the Montesa was replaced by a Kawasaki Z650. It was all the rage in the late 70s! You got a lot of power out of that four cylinder engine, and the frame that's made of "water pipes" and spring elements for a 125 ccm bike guaranteed for adrenaline boosts that are unrivalled to this day.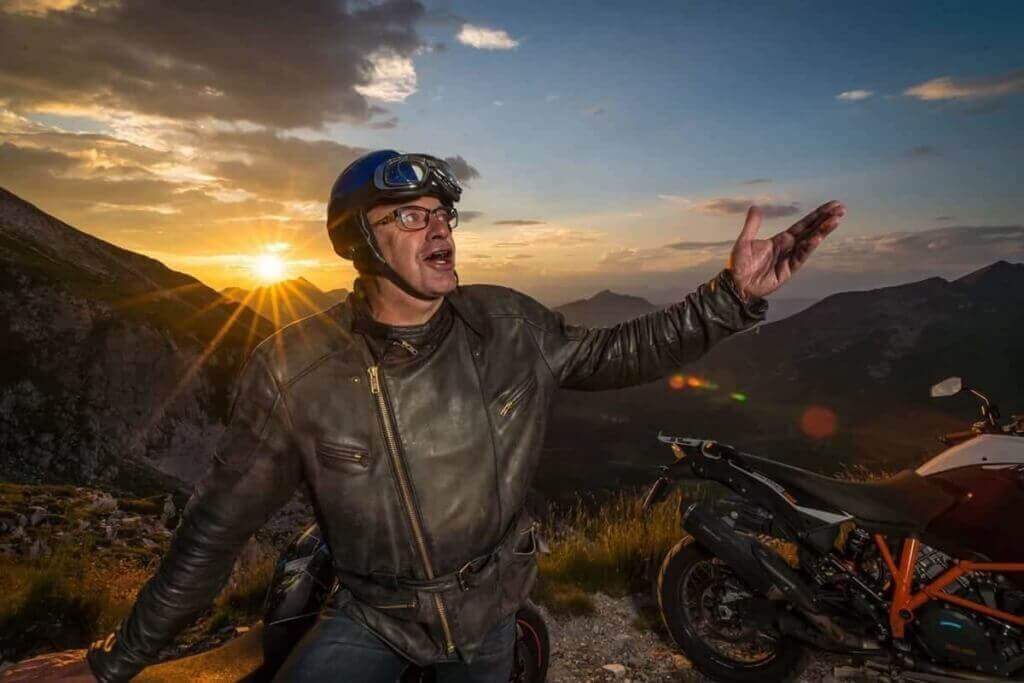 Trail bike riding was another new challenge, on my Honda Transalp and later on, my Africa Twin. The 90s were a great couple years, with our expeditions to the classic Alpine gravel roads around Lake Garda, Piemont and the Western Alps.
The day I got a Russian side-car motorcycle only fit for scrap, most of the people around me began to question my mental state. From this time on, most of the time I was seen rummaging around untidy piles of tools and repair parts daubed in oil. I had contracted the gearhead and Oltimer virus. The disease climaxed in restoring a Moto Guzzi Airone Sport from 1951.
A couple years ago I sold my loyal Africa twin and spontaneously replaced it with a Harley Sportster 1200 R. So then, my BMW GS-, KTM-, V-Strom, etc. riding friends were completely sure: He's gone bonkers. But don't worry guys, nevertheless I wear a full face helmet for protection, and also: this model is called "Sportster" and has its roots in American Dirt Track sports. I'll see you on the road…
What else? The GasGas trial motorcycle has been refurbished and has brand new tyres because I'm getting back into riding it. I'd like to stay fit in my old age!