Hiking in Obertauern
With sparkling mountain adventures
Have you ever been hiking in Obertauern? Crystal clear mountain lakes are embedded in the mountain landscape like gemstones. You can go for a swim in Krummschnabelsee in summer – swimming at 2000 m above sea level, with a breathtaking mountain panorama, where else would you get that?
There's something tranquil and quiet to summer in Obertauern. On our trails you can still find the kind of solitude that so many hikers are looking for, and that you'd fail to see in so many "hiking arenas".
Destinations such as Südwiener Hütte, Tauernkaralm, Dikt'n Alm, Oberhütte or Gnadenalm in Obertauern, invite the hiker to stay. Hochalm can easily be reached by Grünwaldkopf lift, which is open from July to September.
For all those that want to take it easy or prefer reaching the summits the easy way there's ropeway hiking. Send us your request today!!
Half-day hiking trips: Gamsspitzl, Wildsee, Herbertspitze, Gamsleiten, Plattenkarspitze or from Grünwaldkopf lift to Hochalm and then on to Dikt'n Alm
Full-day hiking trips: Südwiener Hütte along upper Hirschwand trail, Glöcknerin, Tauernkaralm, Oberhütte und Oberhüttensee, Twenger Almsee and Gurpitscheck, Styrian Kalkspitz, Lungauer Kalkspitz, Ignatz Mattis Hütte.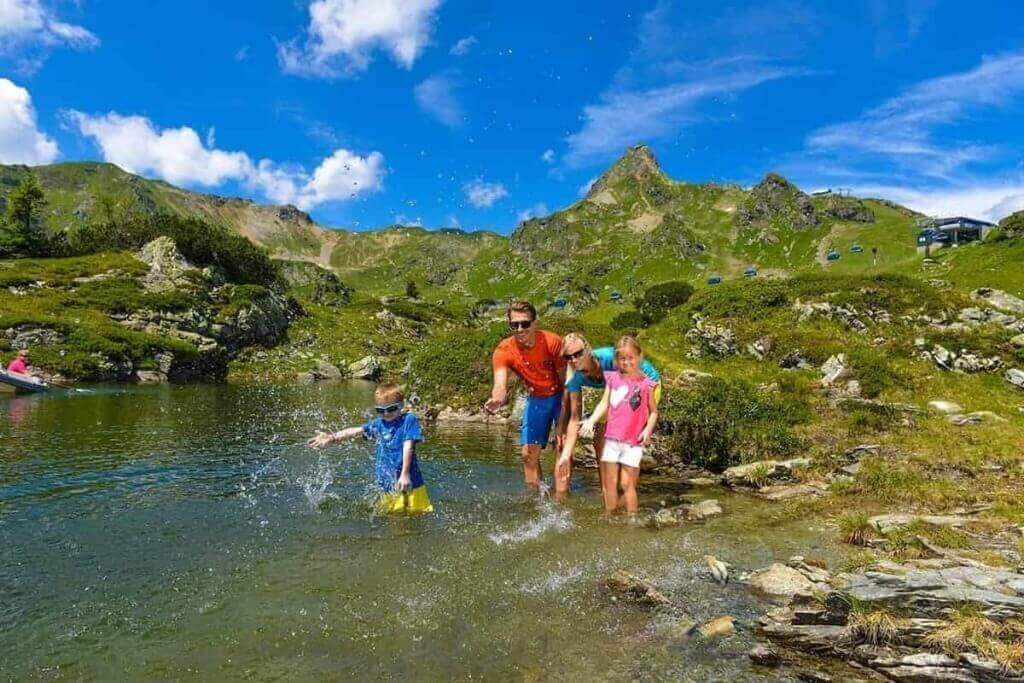 Of course, we'll be happy to help you planning your hiking trip.