Why a summer vacation in Obertauern?
What the Solaria summer has to offer
Everyone who has experience a summer vacation in Obertauern is wowed. Obertauern in summer is a stunning high plateau framed by striking mountains. Explore the region on wide hiking trails supported by lifts and culinary refined mountain huts.
As the lower regions are suffering from unbearable heat in peak summer, it is the best time up here. Enjoy relaxing, quiet and cool mountain nights during the summer vacation in Obertauern.
Allergy sufferers find alleviation or are even mostly symptom-free as the triggers of their allergies are rarely found this high up.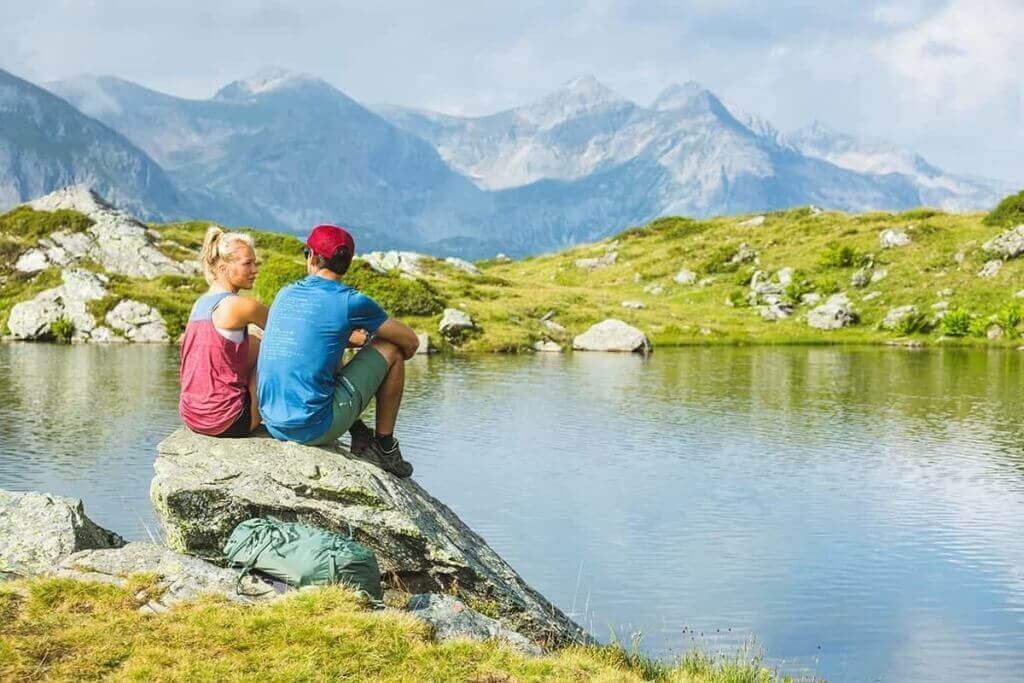 The mountains around Obertauern turn into a challenge in summer on the mountain bike trail "Stoneman Taurista". Obertauern lies on one of its stages and Hotel Solaria is always an ideal biking base camp.
We are also the right place to spend a night when traveling south. There are always vacancies for short stays at Hotel Solaria – request an offer now!