Motorcycling equipment for your trip to Austria
To make motorcycling in Obertauern even more fun!
Hotel solaria has been certified
As a specialised bikers' hotel we know the wants and needs of our motorcycling guests. Accordingly, we adjusted our services and equipment at the house to that. As a member of "MoHo – Motorrad Hotels", we are regularly checked for meeting our standards (according to ISO:9001) and keeping up with them. We have your perfect motorcycling trip to Austria on hand.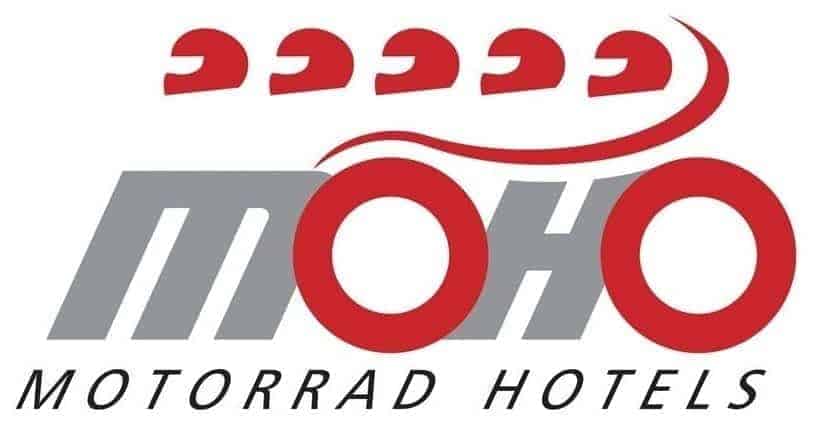 We know everything about our touring area! This is the base for our tour counselling, which we are happy to take time for after dinner every day. We not only offer recommendations for photo stops, inside tips for restaurants, but also help planning your tour on your GPS device, and its operation (TomTom and Garmin).
Aside from single tour counselling, we also offer tour maps and road books, and complete tours of the best roads of Austria. Most of these tours come with GPS data. As a little appetizer, you can download some of them here.
At least once a week you can join a guided tour with Christian or Werner. Both of them are certified tour guides, a matter of course for MoHo.
Always be up to date at Bike-Info-corner: The latest news on traffic, weather forecasts, motorcycling magazines, events, alternative programs, info on repair shops, tyre dealers, gas stations, etc. is always at the ready. Help yourself!
Our drying room is waiting for wet bikers' clothes (it comes with a boot drying facility), dirty stuff goes straight to our laundry service (€ 10,- per wash cycle)
Of course, we cater to your ride as well: For every motorcycle, there's a free spot reserved in the garage, and to take care of the dirt on it, we have a high-pressure cleaner and all needed cleaning equipment at the ready.
To ensure clear sight, we have a helmet cleaning station.
If you bring a car or trailer, don't worry about parking, we've got you covered with a spot inside the garage.
---
The Garage
It's not easy to get into one good picture, but it's essential to good service at a bikers' hotel. Of course, any biker not only wants a roof over his own head, but they also want to know that their beloved two-wheeler is in a safe place.
Our garage at Solaria is spacious enough to house everyone's bikes, even when we're jammed packed.
The garage has enough space even for cars and trailers of those who don't arrive on their bikes. In case your van or trailer is too high, there's outdoor parking. Of course, the room rate includes all of that.
If you're planning a tour that's longer than a day with an extra stay in another place you can leave your car and trailer at our garage, but make sure to mention this when booking your room. Book your motorcycling trip to Austria right here!.