All of MoHo – Motorrad Hotels' competence
Not only brothers, but also enthusiasts to the core!
At our profession as hosts, we basically perfected motor cycling trips to Salzburg here at Solaria. The bottom line is that we know the wants and needs of fellow bikers, and we know them well. That's why, for every motor cycling guest, we not only have the right tours to recommend, but we're also on hand with help, advice and a tool box when it comes to your ride. We know the all the best roads to take, as well as the best inns and the nearest tire dealers and repair shops very well. You'll get this level of know-how only at MoHo – Motorrad Hotels.
As certified tour guides, we offer guided day tours every week. On our Senza confine-Tour, we'll take you to Italy (Friuli) for a couple days, too.
Our guests really appreciate our competence once they start out with their "Bike-GPS" for the first time. Finally, we've been members of MoHo – Motorrad Hotels since the corporation's founding in 1996, which is now the largest group of specialised bikers' accommodations in the Alps. We are honoured to receive the highest ratings of competence, "MoHo 5-Helmets" and have these ratings certified regularly.
For a few years now, our know-how has been improved additionally by fellow biker and chef, Peter Egger. When he's not guarding his pots and pans or juggling his kitchen knives, he spends every minute in the seat of his motorcycle.
Christian Schmidt
1964 model
At the early age of 9 years I learned to appreciate the advantages of an added engine between two wheels. The engine was also the only thing still working on my Puch MV50. There were no brakes, isn't that why we used to wear platform shoes in those days?
Get to know Christian Schmidt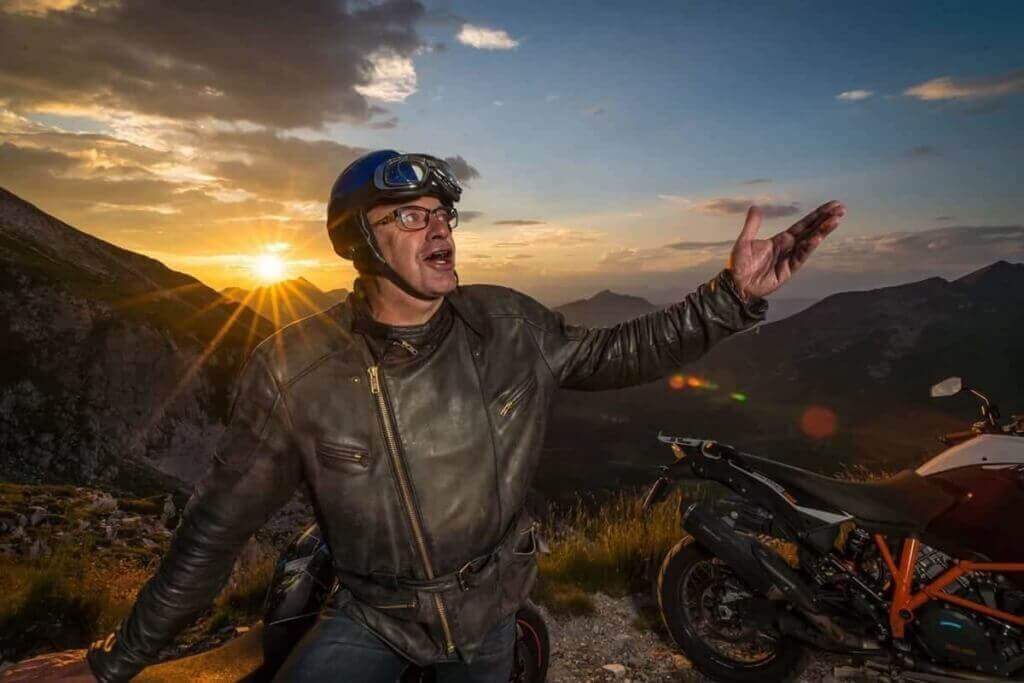 Werner Schmidt
1959 model
It all started when the neighbour's cook was broke. Among his possessions, there was a "Stanglpuch" (Puch MV 50). Due to extreme weight optimization (by getting rid of unnecessary stuff like mudguard and lights, for instance), it was perfect for off road use. For 100 shillings, in today's money about 7 (!) euros, the vehicle changed its owner
Get to know Werner Schmidt