Relaxation in Obertauern with wellness
Sauna & Relax in Hotel Solaria
There is nothing better than completing a busy, active day with a little relaxation! To soak up some warmth, to sweat or just to rest – Obertauern and wellness, that just fits.
In our Finnish block sauna, your circulation really gets going again. The pores of the skin open, the metabolism is stimulated and toxins are excreted through the skin. With regular use, the immune system is strengthened.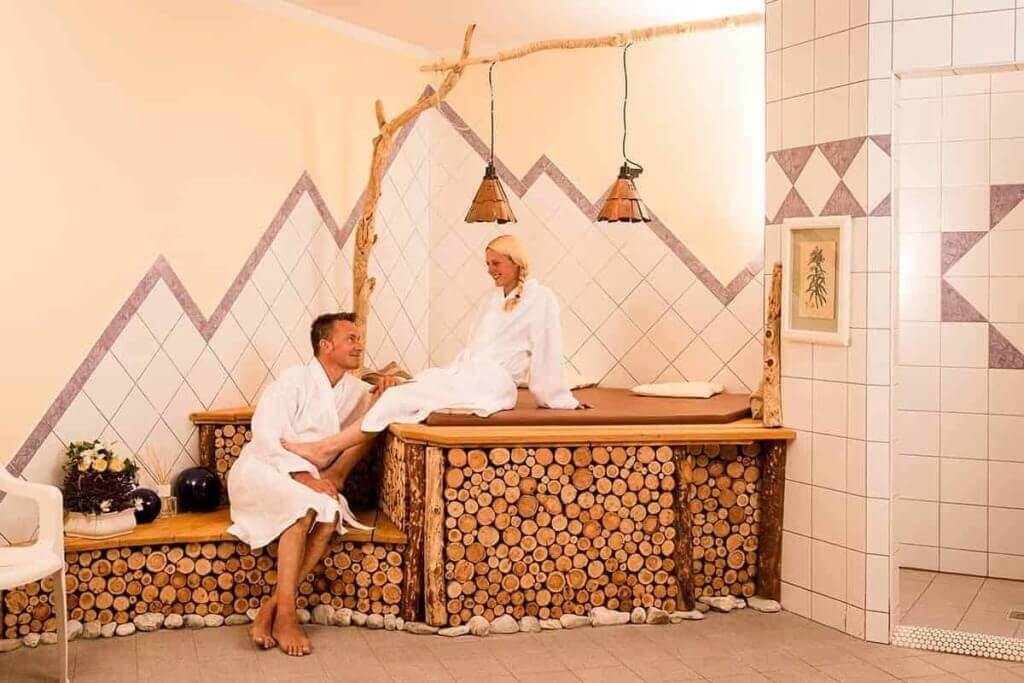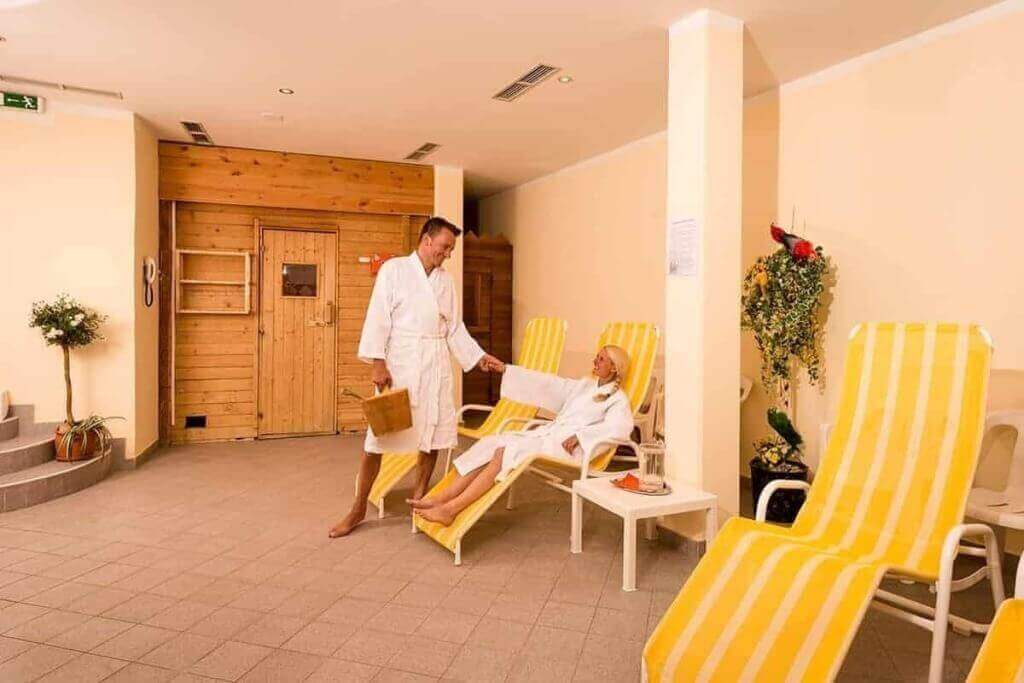 The aroma steam bath is particularly beneficial for the respiratory tract and helps relax the stressed muscles. This prevents sore muscles.
The infrared deep heat cabin is particularly suitable if you do not like or tolerate the high temperatures of the classic sauna. At around 45 ° C, the circulation is much less stressed, but the infrared radiation penetrates the heat deeper into the skin and you sweat almost the same as at 90 ° C in the block sauna.
The Finnish block sauna and the aroma steam bath are open for our guests daily from 4:00 p.m. to 7:00 p.m. during the winter months. The infrared cabin can also be used outside of these times.
In the summer season, we are also happy to open the sauna upon request.
You can also borrow bathrobes from us for the duration of your stay. (€ 5 cleaning fee)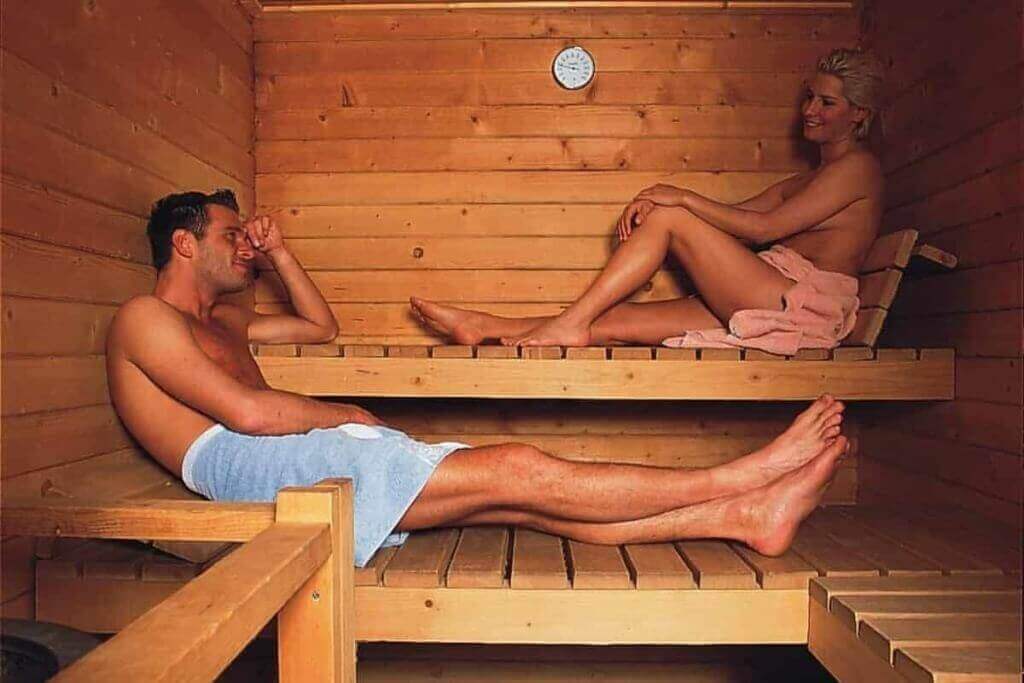 Secure the Obertauern and wellness experience with a non-binding inquiry!